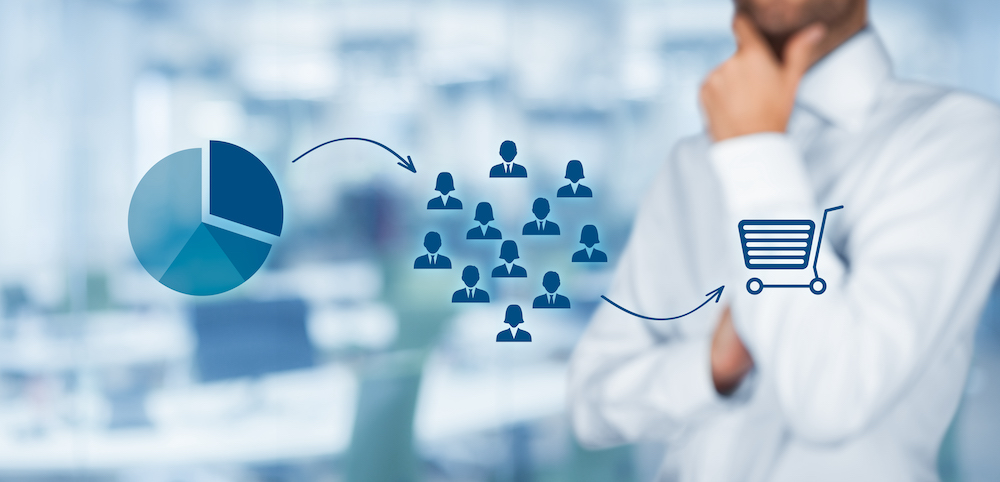 Market Positioning Basics
Whether you're selling products or services, it's necessary to deploy market positioning basics & best practices.
What Is Market Positioning?
Market positioning involves the work involved to create an effective strategy for accurately positioning your product in the market. In simpler terms, this means you're assessing your product / service offering, comparing it to competitors in the market, determining the unique attributes, and crafting descriptor phrases & messages that build your brand & attract targeted customers.
5 Main Strategies for Market Positioning
There are five main ways to position a product or service in the market. You can position a product or service based on:
Price
Product characteristics, features, or functions
Quality or luxury attributes
Product use or application
Competitor offerings
How To Develop A Positioning Statement
Many business owners & managers mistake a mission statement for a market positioning statement.
A mission statement defines your philosophies, values, and/or aspirations for the problems your product / service solves or
A marketing positioning statement is much more functional & factual – and it should concisely state the marketing basics of your product or service, including:
What is it?
Target customers
Unique attributes
Benefits
How is the product / service different from competitors?
A fast-track "formula" for quickly developing a market positioning statement was introduced by Geoffrey Moore, author of the book "Crossing the Chasm", which covered technology marketing. First introduced in 1991, this book included a positioning statement template that is widely used by agencies & corporate marketing professionals.
When you answer the questions in Geoff Moore's market positioning statement form, you'll end up with a market positioning statement – usually in less than an hour.
Here is Mr. Moore's brilliant & effective market positioning template:
For (describe your targeted customer)
Who Need (describe what the targeted customer needs or their problem / pain point)
XXXX (list product / service name) is a XXXX (describe what the product / service is in simple grounded terms)
That Helps (list key benefits or the problem that's solved by the product / service)
Unlike Competitors That (list the problems or pain point that the competing product / service does not offer)
Here's an example of how to use this marketing positioning template using Denver's famous Tattered Cover Bookstore as the example:
For: people who love books & love to read;
Who Need: access to a wide range of books;
Tattered Cover is a high-quality, locally owned bookstore offering books, a coffee shop & special literary events;
That Helps: provide a source of fiction & non-fiction books in a comfortable, library-like atmosphere;
Unlike: smaller bookstores with more limited inventory or corporate-owned bookstores that don't offer a comfortable atmosphere conducive to reading.
Positioning Descriptor Terms Also Are Part of the Market Positioning Process
In addition to developing a marketing positioning statement, I also find it helpful to develop a shortlist (1-3 terms or phrases) of words or short phrases that succinctly describe the product / service as well.
If you're positioning the product / service by PRICE, the term or phrase might be: the affordable alternative
If you're positioning the product / service by FEATURES or FUNCTIONS, descriptive terms or phrases might be: easy to use, powerful…
If you're positioning the product / service by QUALITY or LUXURY attributes, descriptive terms or phrases might be: the most durable, premium…
 If you're positioning the product / service by PRODUCT USE or APPLICATION, the descriptive terms or phrases might be: an effective solution for XX, stop the XX problem
If you're positioning directly against COMPETITORS, descriptive terms or phrases would provide a direct comparison with competing products or services, such as: more functions / lower price…
Benefits of Market Positioning
The top 2 benefits of a strong, accurate marketing positioning statement include:
More targeted marketing
Attract more of your targeted customers
How To Develop Your Marketing Positioning
Step 1: Work with a branding / marketing team to research competitor positioning
Step 2: Assess your own product or service & brainstorm how and where it fits into the market based on the parameters described above (price, features / functions, etc.)
Step 3: Develop the marketing positioning statement, the most accurate word or phrase that describes your positioning, and selling messages
Step 4: Apply the market positioning, descriptor phrase & messages to every part of your marketing program…from the logo to your website, sales presentations & social media program
Market Positioning Basics Summary
A strategic market positioning statement will be used to drive everything in your marketing & sales activities – yet it's a marketing task that's often overlooked or not done correctly. If you have a marketing positioning statement, review it to see if it meets today's standards for what a marketing positioning statement should be or include. If you don't have a marketing positioning statement, it would be wise to place this task at the top of your priority list.
Need help developing or improving your Marketing Positioning? Contact DeWinter Marketing & PR for help!