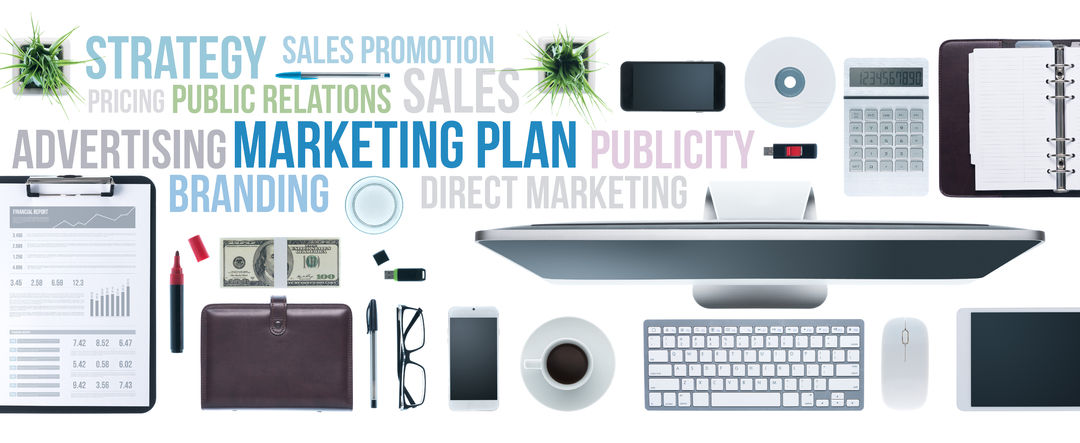 Marketing Strategy & Planning Services
Our Marketing Strategy & Planning Sets Strong Marketing Foundations
Marketing strategy & planning services from DeWinter Marketing & PR are one of the most important parts of a successful marketing program. Why? Marketing strategy & marketing planning are the key activities that build a strong, long-lasting foundation for your marketing program. By deploying these activities, business owners and marketing directors help ensure the following:
You're spending your marketing dollars and time wisely.
You're targeting the right audience for your product or services.
Your marketing program supports your sales and business development goals.
DeWinter Marketing & PR offers marketing strategy & planning services in multiple ways.
Marketing Plan – Specific Budget
We can develop marketing strategy and a marketing plan that's based on a specific budget. In this scenario, you tell us your budget and your business goals. We will build a realistic "Guerrilla" marketing plan that makes the highest and best use of your marketing dollars.
Marketing Plan – Unspecified Budget
In this scenario, we will develop a marketing plan with a sequenced set of marketing activities that represent every marketing best practice known to man. This tends to be the best value because you get a strategic, integrated marketing plan designed to roll out over multiple years.
Marketing Plan – Specific Project or Activity
In this scenario, you tell us what you're trying to accomplish (a new company initiative, entering a new market, a fast-track product launch, etc.) We will develop a fast-track, "Guerrilla marketing" plan with detailed, sequenced recommendations and anticipated costs related to a specific business goal or initiative.
Marketing Plan – Fast-track, "Guerrilla" Review
Often, we get called in to review a marketing plan for the company as a whole, for a product launch, or special initiative, and simply provide additional input from an outside source. In this case, we'll review what you've already got, and provide recommendations on improving the sequencing, filling in holes, adding strategies, and making sure the whole plan integrates and supports your business goals.
We Use A Proven Marketing Planning Process
Our agency has been in business for 20 years, and most of us have been in business longer than that. As a result, our marketing planning is based on a thoughtful process that's been proven over time. Here's a quick look at our marketing planning process:
Step 1: "Discovery" Meeting
This is a fun, lively session where we pepper you with questions you might expect and some you might not expect.
Step 2: "Guerrilla" Competitor Analysis
We'll complete a fast-track, "Guerrilla marketing" review of your top competitors and analyze what they're doing and if they're doing anything particularly interesting.
Step 3: Review of Your Current Materials
We'll do a fast-track inventory of the marketing & sales assets you already have in place. This is important in keeping costs down. (We see no reason to create a new marketing asset if you already have something we can use or modify.)
Step 4: Brainstorm, Develop & Present Marketing Plan
We'll brainstorm, develop & present the marketing plan, listen to your comments, make one round of modifications, and then finalize the plan. (We can deploy the plan in tandem with an in-house marketing staff that's overloaded, or deploy the marketing plan for you with our own team members.)
Marketing Strategy & Marketing Planning Services We Offer
Comprehensive Marketing Plans
Project-specific Marketing Plans
General Marketing Strategy & Marketing Plan Consulting
Small Business Coaching