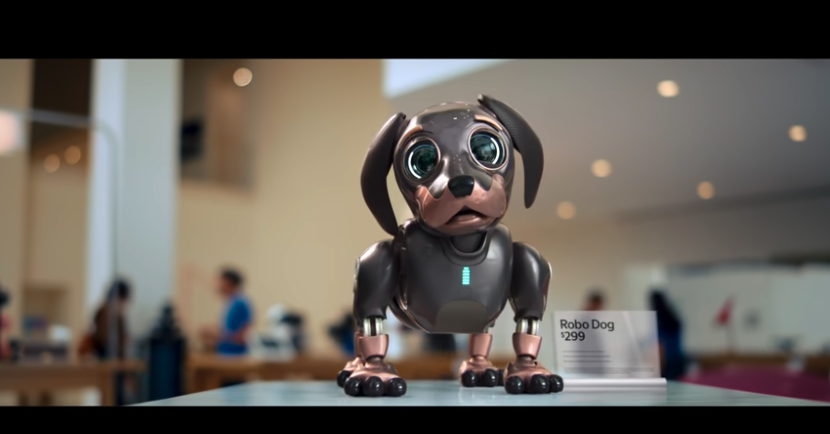 Each year in February, we release our monthly marketing tip later in the month because we have a tradition of covering the best ads aired during the Super Bowl. In this blog, we're assessing the best 2022 Super Bowl ads – and WHY they were so good. In addition, there were so many truly lame Super Bowl ads so we're also going to cover what made those lame ads so ineffective. So here, without further ado, is my take on the best Super Bowl ads of 2022.
Best 2022 Super Bowl Ads – Salesforce.com Team Earth Ad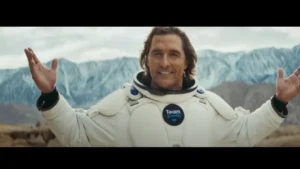 In this wonderful ad, Matthew McConaughey is dressed in a space suit and flies around in a balloon talking about how we need to focus on engaging with planet earth vs. spending billions going to Mars or living our lives in the virtual reality world of the Metaverse. Not only does this ad have an element of truth to it, but it gently trolls the billionaires who've invested in rockets flying wealthy people into space.
Strategies Deployed:
A Likeable Personality: Matthew McConaughey has an easy-going, likable personality that allows this ad to get away with dissing the billionaire space race.
A Positive Message: This ad focuses on caring for the planet, easing race relations & engaging in the world without preaching.
Best 2022 Super Bowl Ads – Kia EV6 Electric Vehicle Ad
This heartwarming ad focuses on a robot dog with big soft eyes that falls in love with a Kia EV6 electric car. He breaks out of the store and follows the EV6, leaping from building to building. When it sees the EV6 at a stop light, it leaps from a tall building to dive into the sunroof but loses power on the way down. The next scene shows a good-looking man using the charging cable to re-charge the electric dog & bring it back to life. The robot dog is cute and lovable. The scene with the man re-charging the robot dog is reminiscent of scenes where firefighters are reviving pets overcome with smoke inhalation.
Strategies Deployed:
A Lovable Animal: It may be a robot dog but the animated dog is cuteness overload.
Associative Thinking: The recharging scene will evoke good vibes because many people will associate the actor reviving the dog with first responders reviving a pet after a house fire.
Best 2022 Super Bowl Ads – Amazon Prime Video Lord of the Rings Teaser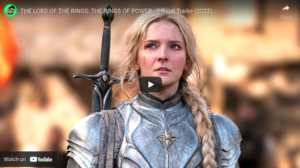 This ad promotes one of the most highly anticipated TV series coming in fall 2022: Lord of the Rings. This series is likely the next Game of Thrones – and focuses on the time before The Fellowship of the Ring. This teaser ad features a series of "cutaways" (a fast series of shots) showing the characters, the awesome production values, and some key characters such as the Elf Queen Galadriel in her younger years. Once this ad aired, Lord of the Rings & fantasy aficionados on social media were talking about how they can't wait for this series to make its debut.
Strategies Deployed:
Sampling the Goods: In using so many fast cutaway shots, the ad showed what viewers are going to see in this new fantasy series, including beloved key characters from the Lord of the Rings trilogy.
Building Anticipation: This teaser ad showing the high-quality production values and scenes that already have been shot builds anticipation for the series debut in the fall of 2022.
Best 2022 Super Bowl Ads – Google Real Tone Pixel 6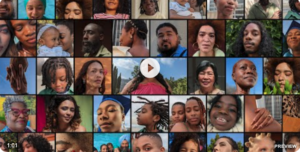 This ad highlights a problem many folks are not aware of, i.e., many smartphone cameras can't properly photograph a person with dark skin. It shows how a typical smartphone camera can't generate quality photographs of people of color, and then shows how the new phone camera technology solves this problem.
Strategies Deployed:
Identification of a Problem: People of color knew for years that smartphone cameras couldn't photograph them well. Many others had no idea that problem existed.
Show-and-Tell: This ad explains a problem and then shows visually how the new smartphone camera technology fixes the problem.
Worst Super Bowl Ads of 2022
There were so many bad ads during this year's Super Bowl, there's not enough time to cover them all. The creators of these poor-quality ads seem to think that the more visuals you can cram into 30 seconds, the better, the more immersive experience the ad will create. What actually occurred was that the speed of images created a lack of coherence, with absolutely ZERO focus on messaging. Here are some examples of what made these ads so bad:
Hyper-speed, Cutaway Shots: These poor ads featured too many images flying at people's psyches way too fast. There's power in letting images "breathe" so viewers can absorb your message.
Irrelevant Images: In many cases, images thrown at viewers in Super Bowl ads had nothing to do with the product being sold. When you watch an ad and you have no idea what they're selling, the ad has style but no substance, and it fails.
AWOL Messaging: In every marketing activity or strategy, your number one goal is to convey a specific message. In the case of the lousy ads that aired at the Super Bowl, the key business messaging was either nonexistent or not clear.
Best 2022 Super Bowl Ads Summary
Net net: This year's Super Bowl ads left much to be desired. Very few followed best practices for conveying a message. So how do these insights on the best and worst 2022 Super Bowl ads apply to your own business? It's simple: follow best practices even if it's not the sexiest course of action. Best practices include:
Set your selling goal
Create and convey your selling message
Create and convey a clear, concise call to action
Need help with selling messages and call to actions in your marketing campaigns? Contact DeWinter Marketing & PR for no-nonsense marketing work designed to generate leads.