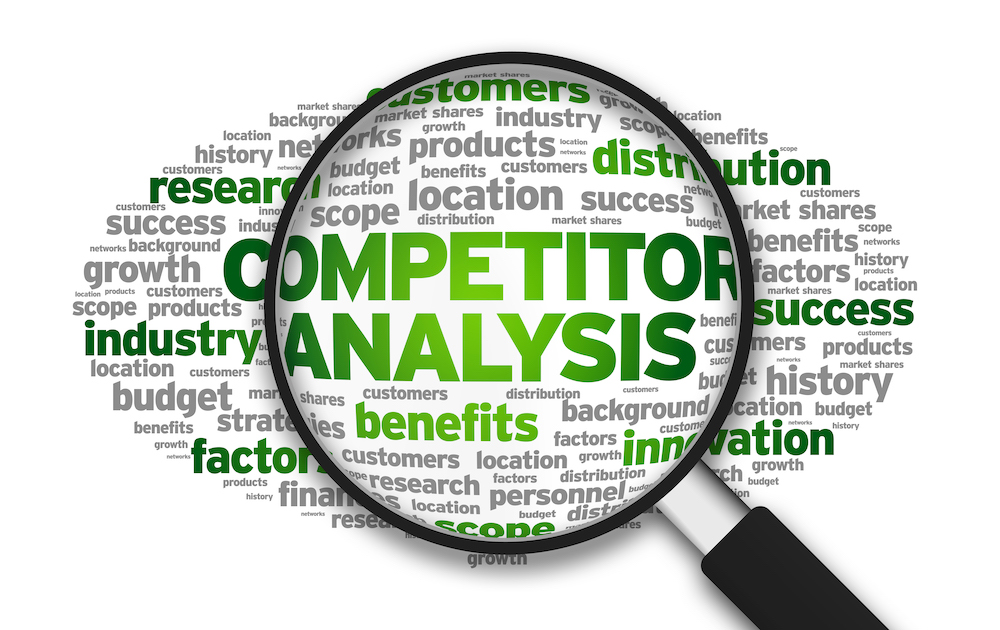 How To Research Competitors & Use That Business Data For Your Own Marketing
When we work with business & non-profit clients, we typically find that they don't know how to research competitors & use that important data to fine-tune their own marketing efforts. This is a shame because fast-track, guerrilla competitor research typically yields many insights.
What Is Competitor Research?
Competitor research is a process of researching & assessing your competitor's products or services, sales, marketing, strengths, weaknesses, pricing strategies, opportunities, threats, funding sources, complaints or issues with products and more.
 Why Is Competitor Research So Important?
Competitor research is critically important because it yields insights into how your competitors are marketing their products. This information helps you fast-track the development your own marketing strategies in relation to that data & insights that come to light. Competitor research also helps you identify potential gaps in the market, i.e., markets that are underserved that you could pursue.
What Are The Elements Involved In How To Research Competitors Effectively?
Here's a list of suggested elements for your competitor research:
Ownership
Funding sources (private, VC or private equity money)
Years in business
Location
Product or service description
Revenue
Number of employees
Pricing model
Market positioning
Strengths
Weaknesses
Opportunities
Threats
Website Status (poor, fair, good website)
SEO Status (Do they know what they're doing in terms of SEO for their website?)
Product or service review themes
Product or service complaint themes
Top Benefits of Conducting Competitor Research
There are many benefits to performing competitor research, including:
Helps identify your top competitors vs. secondary competitors
Fast-tracks the development of your own marketing program strategies
Generates a stronger ability to counter your competitors
Generates effective selling messages faster
Helps nail down a pricing model that makes sense…and more.
How To Research Competitors: A 4-step Process
Here's a simple process for completing effective competitor research:
Step 1: Conduct initial research and determine your top 3 competitors
Step 2: Create a document with a table that contains fields for all 3 competitors, and a column for all the competitor research information elements listed above.
Step 3: Review your competitor's websites and fill in as many data points as you can find based on their website. Supplement additional competitor research elements with basic internet research.
Step 4: Review & analyze the research results, and fast track the development of your own marketing assets including:
Market positioning
Selling messages
Website language
Brochure language
How To Research Competitors Summary
When we first start working with new clients, it's more common to find clients that have not conducted competitor research vs. those who have that marketing asset in place. It's one of the first places we start – in order to fast track the development or enhancement of a client's marketing programs. You can hire an agency to perform this strategic marketing work for you. If you're going to do your own work in this area, then the blueprint we've provided above will show you how to research competitors effectively.
Need help properly conducting strategic competitor research? Contact DeWinter Marketing & PR for help!